We are asked, "My family is going on a holiday vacation. What kind of activities are best for a road trip?
Families can pack some imagination into their next family vacation or road trip with a simple Double Sided Lap/Game Board from TAG Toys. This lightweight, double sided write-erase/chalk-board doesn't need software or even require batteries, but families can use it for endless hours of games, activities and family vacation fun.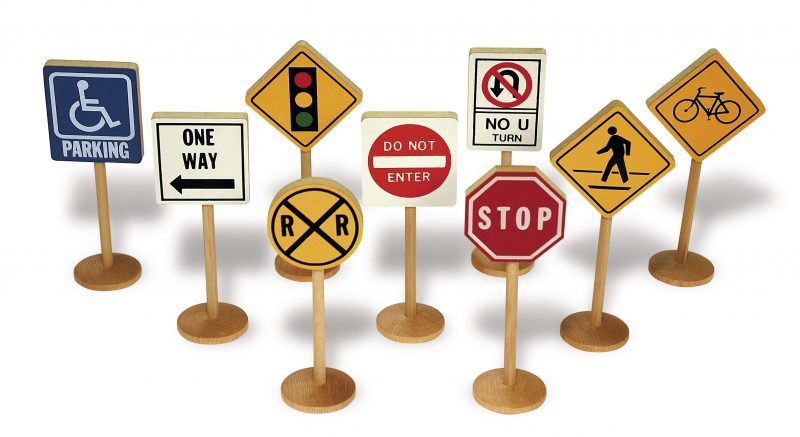 Traffic Sign Toys from TAG Toys
Travel time can be an opportunity to engage in discussions and improve interpersonal relationships between children and parents, but when children are muted into watching an in-car movie or trapped by an app, that valuable opportunity for family interaction is lost.
When long distances separate interesting landmarks families can turn to traditional travel games like, I Spy with my Little Eye, 'Tic, Tac, Toe', Guess my Word (formerly hangman), Keep Score (count cars vs. trucks), License Lists (keep a list of Car/Truck state license plates), and scores of other fun write/erase activities that invite everyone into the game.
TAG Toys is an environmentally friendly, family company that proudly hand crafts hundreds of educational toys in the USA including educational puzzles for infants, creative writing games  for toddlers and activity sets for children of all ages. Please visit www.TAGToys.com
Get involved in the conversation, ask TAG Toys your question on Facebook