A reporter asks… "What type of fabulous products do you have for Kids this holiday?"
We have hundreds of fabulous high-quality, hand-crafted childhood educational toys that make great gifts for babies, toddlers, kids and young children. We hope you can find a way to include something from our Toy Collection in your upcoming segment about fabulous gifts for kids this holiday season.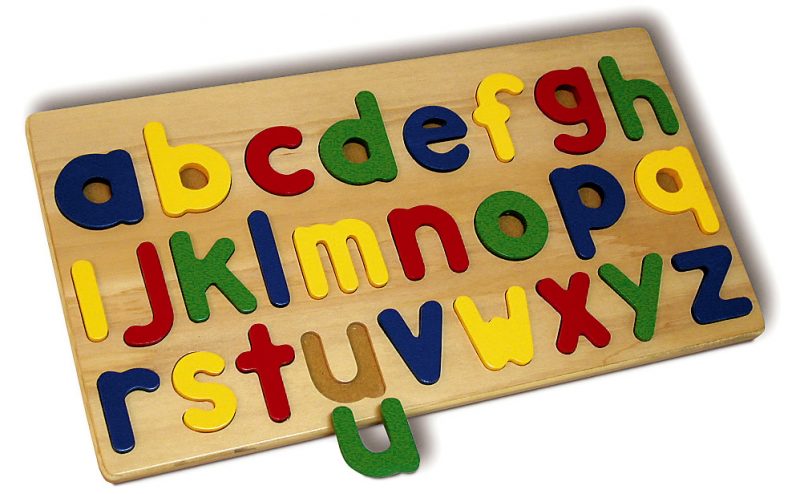 Lower Case Alphabet Puzzle from TAG Toys
Some of our favorites we are recommending for families this holiday include the Two Line Personalized Name Puzzle, which has the child's first and last name carved into individual letters, the Cat Puzzle which helps toddlers learn about colors and shapes, and our classic Wooden Alphabet Puzzle. These are fun wholesome toys that last a lifetime and also becomes a timeless childhood keepsakes whose sentimental value increases year after year.
Wooden Cat Bank from TAG Toys
TAG Toys is an environmentally friendly, family company making hand crafted Toys in the USA including puzzles for toddlers, and language development toys for children. Visit www.TAGToys.com