We are asked, "What type of big toys do you have that encourage the whole family to play together?"
Children love big toy sets, like Family Doll Houses, Auto Garages, King's Castles and Fun Wheels which spark the imagination and encourage creative play.  These types of toys allow the entire family to play together by pretending to to be different characters, and encourages interaction that brings stories to life.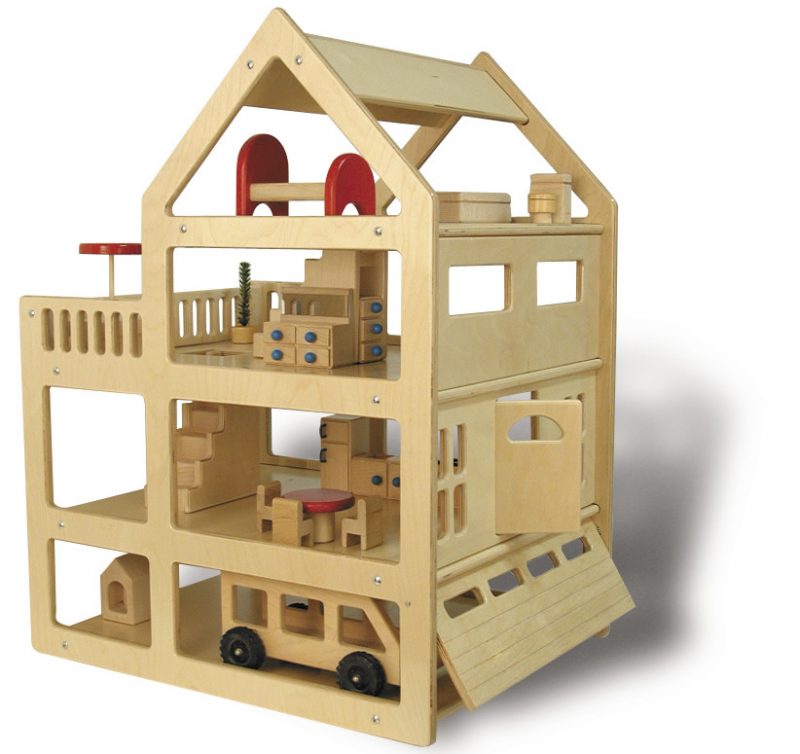 Family Doll House from TAG Toys
Family playtime allows parents to help kids make connections between realistic toys and real life, gain appreciation about everyday objects, and develop an understanding of responsibilities (like cleaning the house) while strengthening family social connections.   Toys like these can also become a creative palette for the child or family to draw on, paint or decorate in ways that make the doll house uniquely personal and meaningful.
TAG Toys is a family business making environmentally friendly, hand-crafted wood Toys in the USA. Whether you are shopping for girls or boys TAG Toys has perfect gifts for Christmas, Hanukkah, Kwanzaa and Birthdays for kids of all ages. Please visit www.TAGToys.com
Get involved by asking your question to TAG Toys on Facebook.