A reporter writes, "I am putting together an Inspirational Gift Guide for Christmas and I'm interested in what toys you have that can inspire a child?"
Helping a child become inspired is a gift that can last a lifetime. Children can find inspiration through individual imaginative play, through social role-playing, by working on arts/crafts, and when learning about history, science or religion.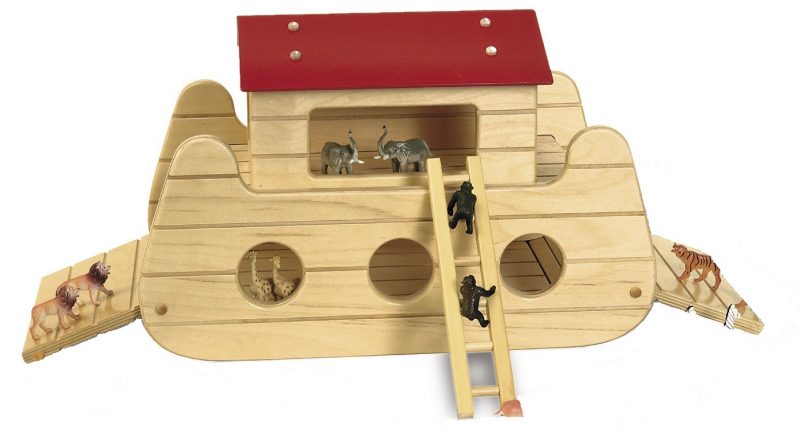 Noah's Ark Toy from TAG Toys
A parent (or any adult) who wants to make a good faith effort to provide an inspirational and meaningful gift to a child, might be interested to learn that simple, basic childhood toys are far better than high-tech apps when it comes to promoting creativity and fostering imagination, which are the cornerstones of inspiration.
We see inspiration take off when children are provided with an opportunity to play with activity centers like the Toy Noah's Ark, Doll Houses, Automotive Play Set, Puppet Theaters, and Castle Play Sets.
TAG Toys is a family business proudly handcrafting wooden toys in the USA. Whether you are shopping for a girl or a boy, TAG Toys makes perfect gifts for Christmas, Hanukkah, Kwanzaa and Birthdays for kids of all ages. Shop online at www.TAGToys.com
Join the Conversation!  Ask a Question to TAG Toys on Facebook
* * *
Special Weekend Sale: In addition to special discounts on select items like the Arc Pictured Above, also take an additional 10% off any order at www.TAGToys.com by entering "Holiday10" into your shopping cart Today (11/25/2012) only. Check back this Monday, Tomorrow for a One-Day Treasure Box Special!!