We are asked, "Are your low tech toys any competition to high-tech devices, computers or special apps?"
We are not the only ones that believe that in early childhood years, learning is best accomplished through personal interaction with real world objects, like traditional toys; verses high-tech alternatives.  Did you know that The American Academy of Pediatrics recommends against television viewing (screen media) for children younger than two years old?
To foster brain development as well as intellectual & physical growth, children need to be provided with opportunities to interact with real physical playtime objects (toys) during their formative childhood years.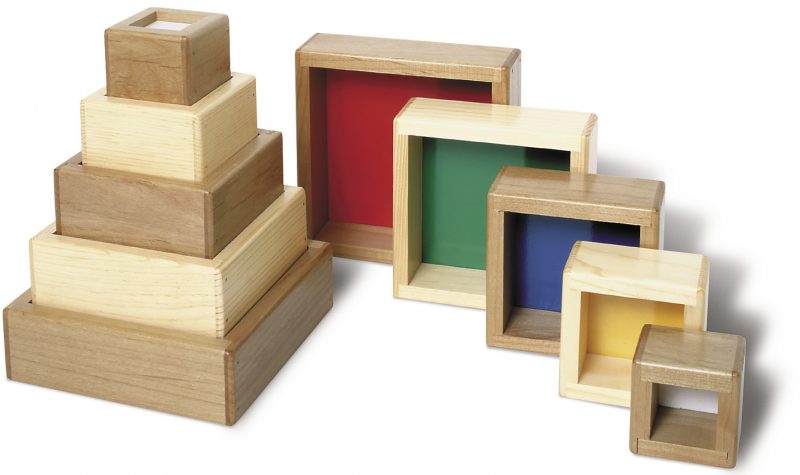 Stacking Tower from TAG Toys
And its not just for little kids either, as children grow older, virtually any parent can spot this formula: "high-tech toy + child = zombie." Once again the simple solution is to consciously work to limit electronic media & screen time, and provide real world interactivity (like toys) and play time which fosters creativity, and helps youngsters develop educational talent, intelligence and social skills.
TAG Toys is a family company hand crafting environmentally friendly toys in the USA like baby educational toys, infant wooden toys, and perception toys for kids. Please visit www.TAGToys.com